We are very excited to offer you this unique introduction into yoga therapy training with Susan Michel from Germany. This two part workshop is meant as a basic introduction to a more therapeutic application of the yoga practice. Whether you are a vinyasa teacher or a yin yoga teacher, this training will offer you new insights into the therapeutic aspects of yoga.
Friday 19 October 12:30-19:30: Landscape of the body & Fascial lines
In part one we will start exploring and learning about the inner and outer landscape of the body. This includes an introduction of the different systems that support structure and fascilitate movement such as fascia, muscles and the skeletal system and the nervous system.
We will then integrate this information into an adapted asana practice that focuses on maintaining ideal health in the body's joints.
Friday 11 January 12:30-19:30: Reading the body in a yoga practice & asana adaptations
In part two of this workshop you will start to learn some basic principles of body reading in order to better understand misalignment in the physical structure.
We will then apply this information to yoga asanas, identifying underlying problems in alignment issues and finding adaptations. You will learn effective tools to help your students finding a better alignment in their bodies enhancing the therapeutic part of the yoga practice.
There will be plenty of space to explore any questions you might have.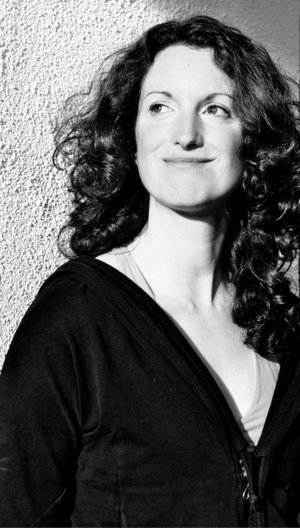 About Susan Michel
Susan is a skilled yoga therapy teacher with a diverse background as well as a Certified Rolfer. She holds a degree as a Heilpraktiker, a licensed practitioner of alternative health care in Germany.
Rolfing is a manual therapy that specializes in reorganizing the bodies fascia for optimal health and ease in movement.
Susans teaching integrates all these modalities while striving for a balance of cognitive and experiential learning that is both fun and educational.
Currently she runs a small yoga studio and private health care practice for Rolfing, as well as teaching Yoga Therapy Trainings, assisting Rolfing trainings and teaching Anatomy for Simon Parks Liquid Flow 200- and 300 hour Yoga Alliance certified teacher trainings.
Date: Friday 19 October & Friday 11 january
Time: 12:30-19:30
Price: 99 euro for one day only | 175 euro for both days (Glow teacher graduates receive a 10% discount), includes 21% vat.
Designed for yoga teachers of all backgrounds!
Sign up here for these workshops online (please register as unpaid to receive confirmation & payment info)
Cancellation policy
If you find yourself unable to attend, please alert us as soon as possible.
Cancellations 28 or more days prior to start of an event will receive a full refund.
Cancellations 27-15 days prior to start of an event can receive a partial refund or credit (25% cancellation fee).
Cancellations 14-8 days prior to start of an event can receive a partial refund or credit (50% cancellation fee).
No refunds or transfers are available for no shows or cancellations within 7 days of the start of the event.