Lunar Prana Vinyasa Flow – 'Awakening the Spiritual Heart'
Join Daphne and Claudia on this full moon in December for a journey through lunar Prana Vinyasa sequences that nourish the body and awaken the gentle qualities of the heart.
Open up to gentle, soothing backbends while singing mantras connecting with the spirit of life, light and love; the qualities of the spiritual heart. Allow yourself to relax into nourishing hip openers and forward bends. Unwind and reconnect with your essence and intentions through guided meditations, mudra vinyasas and pranayamas.
Enjoy coming together in our Glow Kula to celebrate the spirit of the full moon, a relaxing way to start the last month of the year!
Looking forward to flow & glow with you!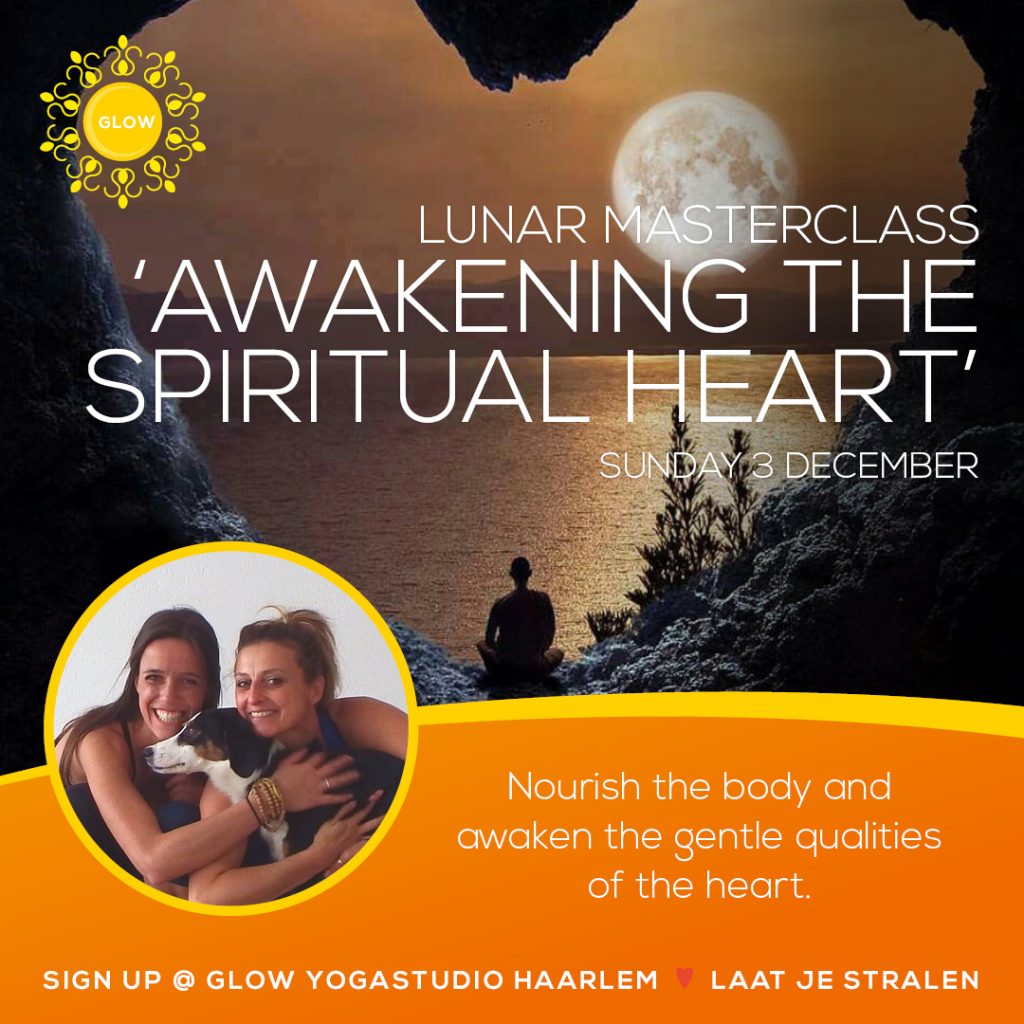 Details
Date & Time: Sunday 3 December, 15:00-17:30
Teacher: Claudia & Daphne
Price: 25 euro for Glow members, 30 euro for non-members
Sign up online to reserve your spot (register as unpaid to receive confirmation and payment details)