Join Rob for this dynamic workshop exploring the power that is within you. With the change of the seasons it's important to stay rooted in the strength that comes from within.
In this workshop Rob will be exploring the bakasana family of asanas leading us into Handstand where will flip our world upside down and and feel the power of the Danda. We all at some point in our lives tell ourselves "I can't ". This workshop will work on that conditioning through cultivating the core strength to say "I Can".
Join Rob to awaken that inner fire and say 'Yes I can'! All levels welcome (this workshop is great for enthusiastic beginners). Bring a hand towel along with an open mind.
About Rob Hess (USA)
Rob's teaching is rooted in Prana Flow: a synthesis-oriented approach to living the art of yoga created by his primary teacher, Shiva Rea. Born from the traditions of classical yoga, Bhakti, Tantra and Ayurveda, Prana Flow integrates various forms of spiritual embodiment practice to reveal yoga as a flow of unity consciousness.

Rob's style of teaching is fun, challenging, and lighthearted as he tries not to take life to seriously. He encourages students to enjoy the journey rather than fighting to get to the destination.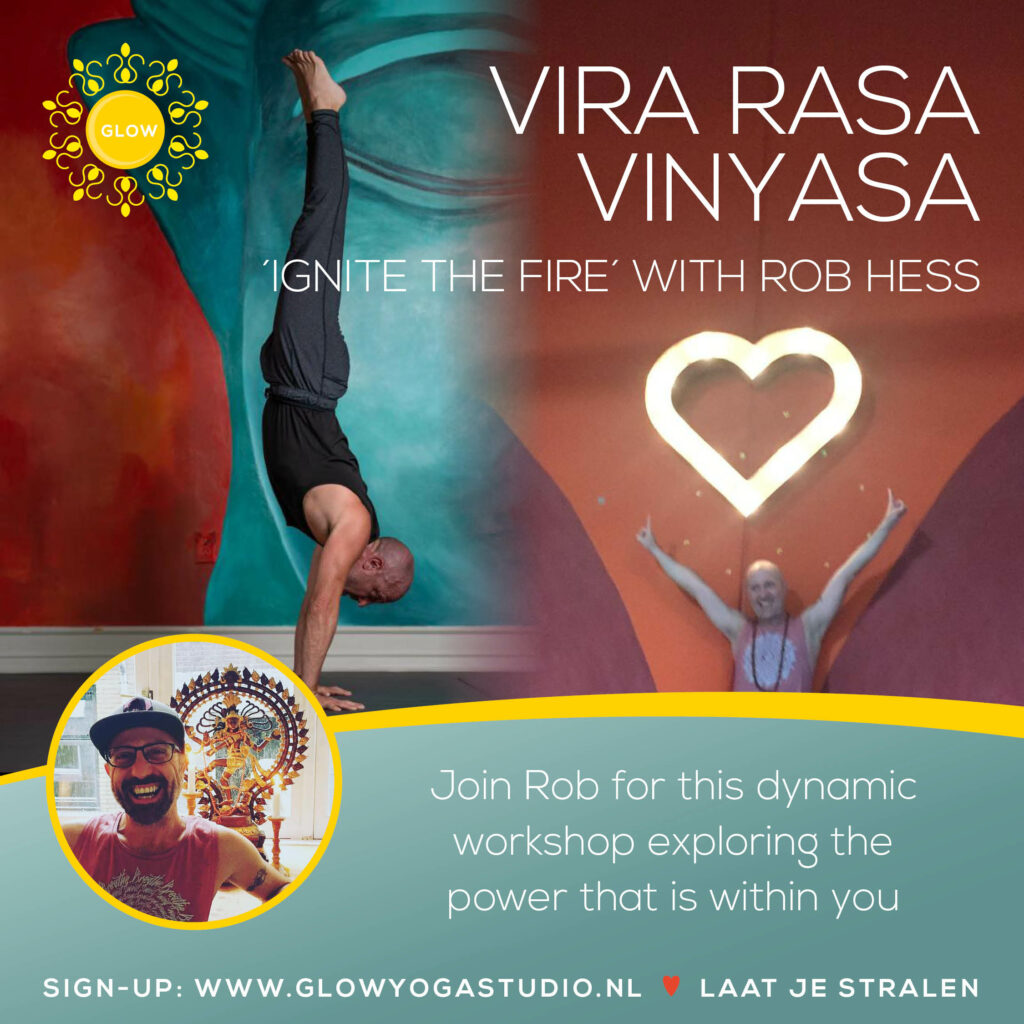 Details
Teacher: Rob Hess
Price: 30 euro Glow member | 35 euro non-member (if you book both workshops: 50 euro Glow member | 60 euro non-member)
Date & time:
– Saturday 8 October: 15:00 – 17:30

Sign up workshop 8 October
You can reserve and pay for your spot here.

Sign up for both workshops
(Saturday 8 October & Sunday 9 October: 15:00 – 17:30)
You can reserve and pay for the two workshops here.