Rob is back again! Celebrate Spring with us and join his wonderful, uplifting, heart-filling Spring Masterclass.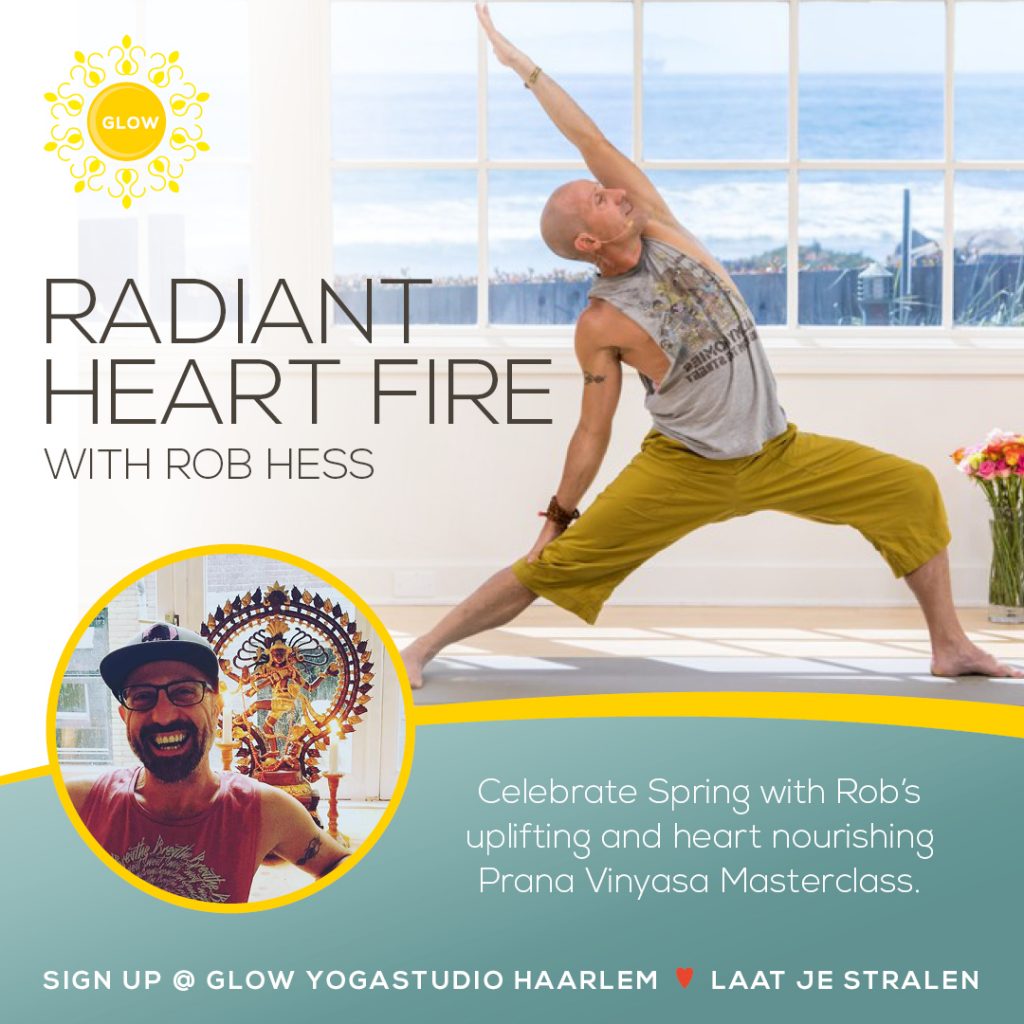 Radiant Heart Fire | Open up to Spring!
As we feel the shift in the season and the flow of life it is good to hear the call of the heart, and answer it.
This workshop will connect to the sacred power that flows through us and unites us at the core and to the great prana shakti (the life force). Our bodies are sacred vessels and our energetic heart is the fire alter for our highest realization and the most practical guide for living yoga.
Rob will take you on this journey through the Prana Flow sequences that will liberate and ignite the fire of ones heart, nourish the soul and give you practical tools to deepen your Flow yoga experience.
Details
Date: Saturday 7 April
Time: 15.00 – 17.30u
Price: 25 euro for members, 30 euro for non-members
Teacher: Rob Hess