Vinyasa Flow Yoga has a wonderful potential to be a complete practice; therapeutic and energising for the body, mind and spirit and a wonderful platform for creative expression.
In this 3 day intensive for teachers and practitioners, we will explore physical alignment in classical asanas, and dynamic actions which enhance energy flow in postures. Also, we will practice the art of healing touch for yoga classes, private sessions and for friends and family.
Develop insight through visual assessment, hands on assists, and applying actions required to make each pose vibrant and alive. Each day will include an in-depth Vinyasa Flow practice, Asana Labs and discussion of key topics of teaching methodology; we will explore the principles that build the bridge from a foundational to advanced practice.
By learning how to intelligently read the body on a physical and energetic level, we can offer therapeutic and transformative guidance as teachers, therapists and practitioners.
About Simon
Simon Park began his Yoga journey in 1995 with Shiva Rea in the World Arts and Cultures Department at UCLA. Later acclaimed by Yoga Journal as "one of the most influential and gifted Yoga teachers of the next generation", he has been leading workshops, teacher trainings, and retreats around the world since 2002.

His free-style Vinyasa is fluid, intuitive, and encourages freedom through self-expression. Profoundly influenced by the teachings of Shiva Rea, Richard Freeman, Maty Ezraty, Joan White, and Dharma Mitra, 'Liquid Flow Yoga' feels like a beautiful dance between classical and modern Yoga. Dubbed the "Flying Nomad", he draws inspiration from road legends such as Jimi Hendrix, who said, "the Earth is my home". www.liquidflowyoga.com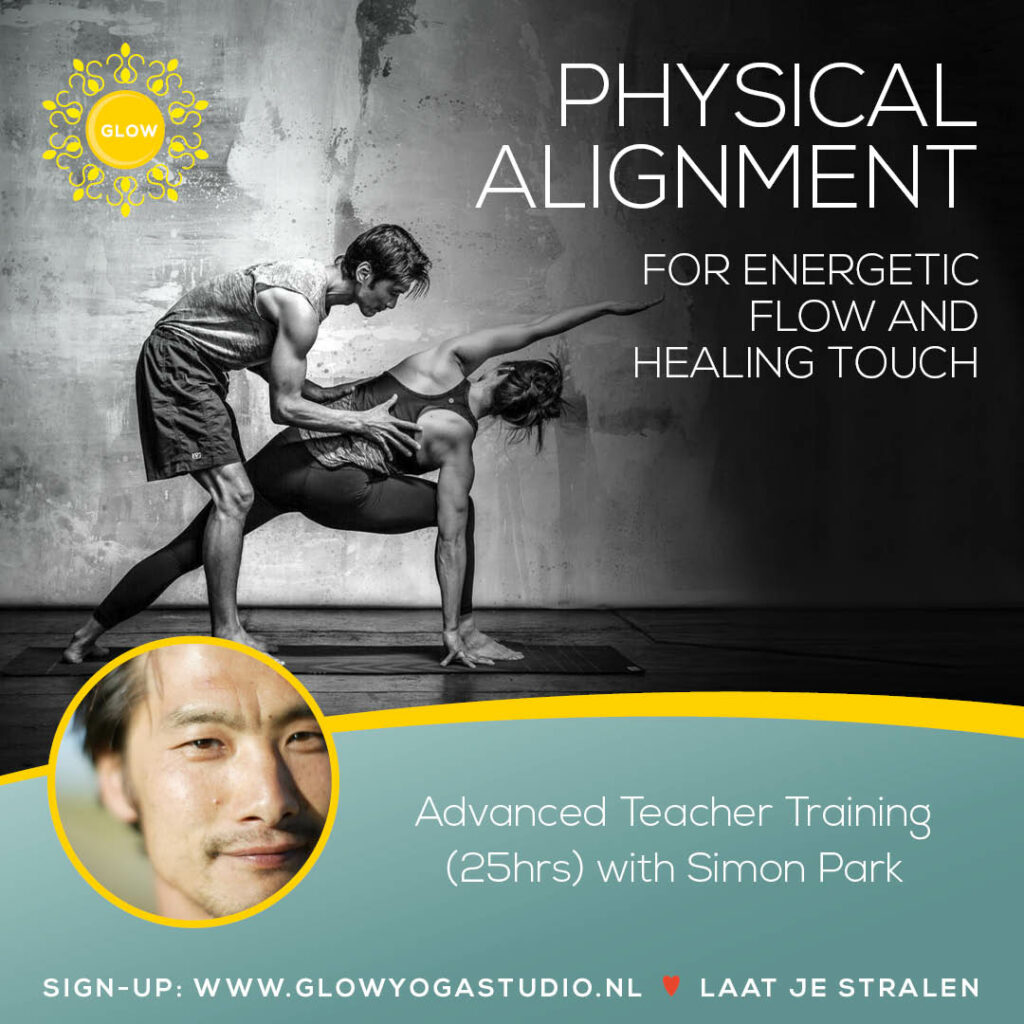 Details
Teacher: Simon Park
Price:
– 375 euro early bird until 30 September 2022
– 425 euro normal rate after 30 September 2022

Dates & times:
– Friday 18 November: 09:00-18:00
– Saturday 19 November: 13:00-20:00
– Sunday 20 November: 09:00-18:00

Sign up
You can reserve and pay for your spot here.

17 November: Masterclass Liquid flow with Simon (19:00-21:30)
More information coming soon, but you can already sign up!