Sringara is one of the nine rasas, usually translated as erotic love, romantic love, or as attraction or beauty. Rasa means "flavour". The theory of rasa is the primary concept behind classical Indian arts and much of it's content revolves around the relationship between the lovers. The primary emotion generated is Sringara and the romantic relationship between lover and beloved is a metaphor for the relationship between the individual and the divine.
In this workshop Rob will offer chanting to connect us to the spirit (the higher self) allowing to let go of our ego and fall deep in love with the lover within. Through asana we will flow together in the heart space, the space where we are all connected.
Join Rob for this heart felt practice. In this time of disconnection, it's important to return to the source within, the place of love, so we can feel our connection to the divine.
About Rob Hess (USA)
Rob's teaching is rooted in Prana Flow: a synthesis-oriented approach to living the art of yoga created by his primary teacher, Shiva Rea. Born from the traditions of classical yoga, Bhakti, Tantra and Ayurveda, Prana Flow integrates various forms of spiritual embodiment practice to reveal yoga as a flow of unity consciousness.

Rob's style of teaching is fun, challenging, and lighthearted as he tries not to take life to seriously. He encourages students to enjoy the journey rather than fighting to get to the destination.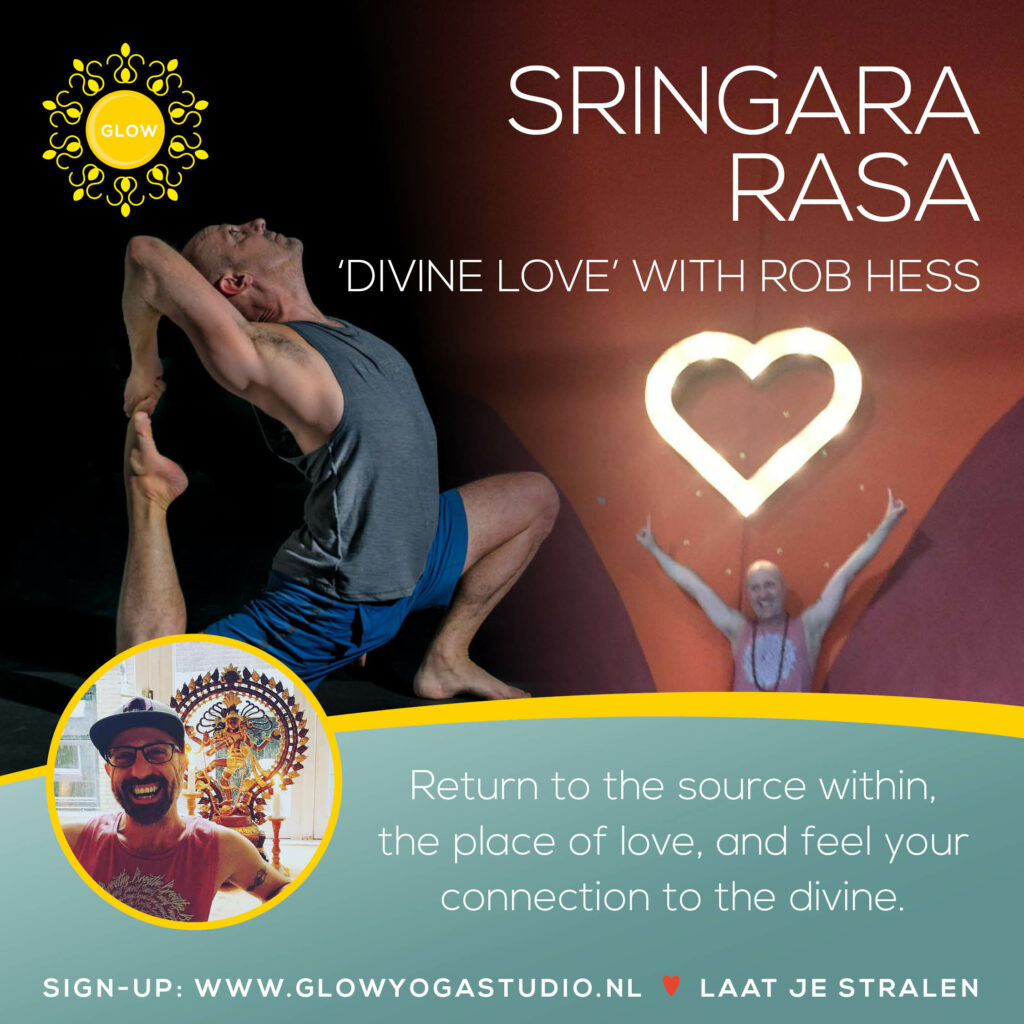 Details
Teacher: Rob Hess
Price: 30 euro Glow member | 35 euro non-member
(if you book both workshops: 50 euro Glow member | 60 euro non-member)
Date & time: 
– Sunday 9 October: 15:00 – 17:30

Sign up 
You can reserve and pay your spot here.

Sign up for both workshops
(Saturday 8 October & Sunday 9 October: 15:00 – 17:30)
You can reserve and pay for the two workshops here.