Our Glow Mama & Partner workshop helps you and your partner prepare for the birth of your baby. Together you gain insight into the different stages of labour and receive tips & tricks to remain calm and let everything happen as smooth as possible.
What you will learn:
– The different stages of labour and birth
– Which hormones play a role during labour and birth
– How birthing partners can offer support
– Active birthing positions and movement
– Various breathing techniques
– Various massage and relaxation techniques
– Birth plan
– Some tips for the postnatal period
This workshop is for you and your partner or with the person that will support you during birth; your mother, your sister or a friend. All birthing partners are welcome.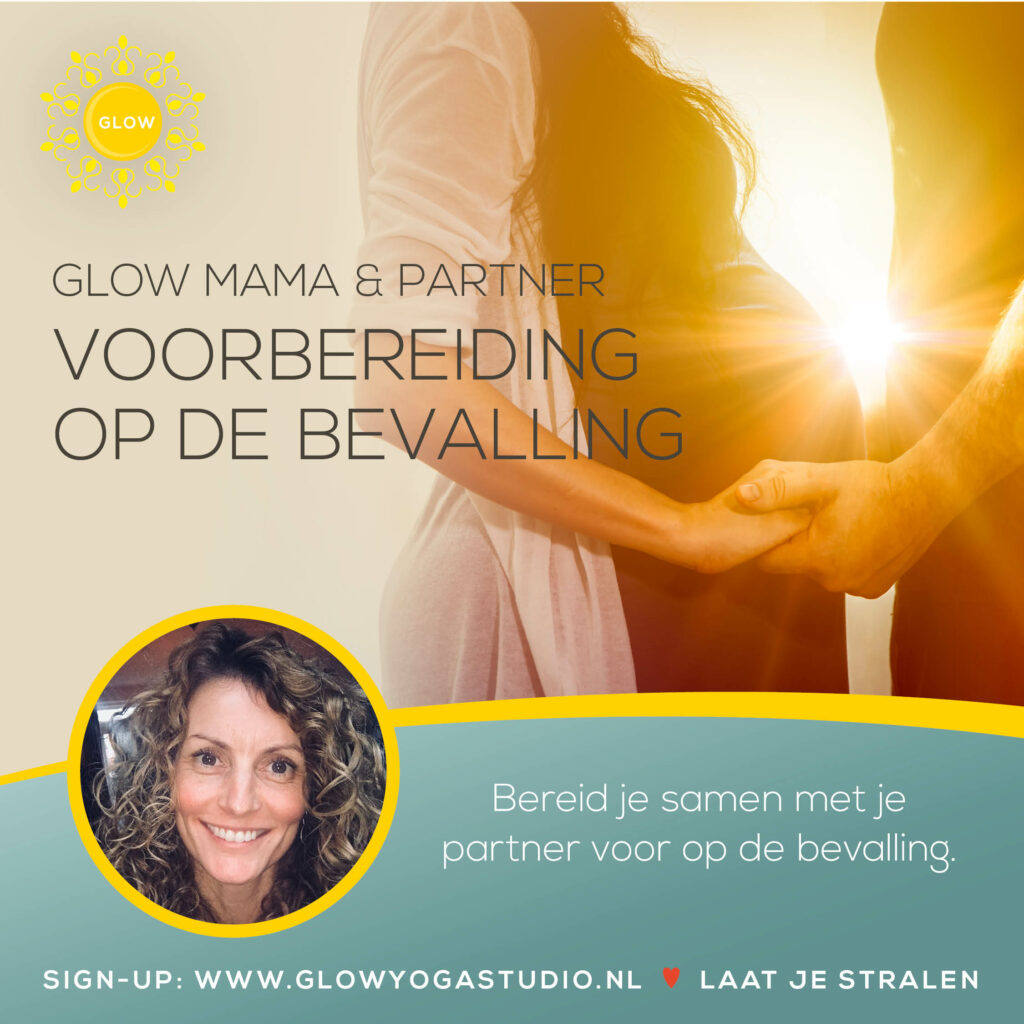 ---
Details
Teacher: Martine Bruin
Date: Saturday 1st of October | 15.00-17:30h
Price: 59 euro per couple (Glow member/'Strippenkaart') | non-member 69 euro per couple.

Sign up
Sign up and pay directly online.